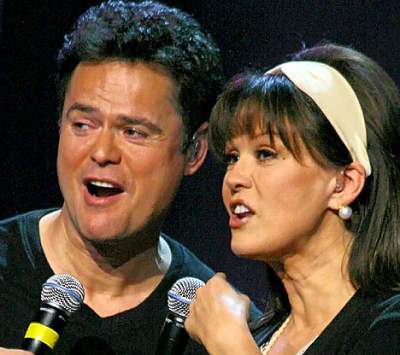 Brother-sister duo of Donny and Marie Osmond has been sued by their Las Vegas show producer Chip Lightman.
In a lawsuit filed against the entertainers, Lightman alleges that they attempt to avoid paying him financial profits after the show's extension till 2012. He added that Donny asked Flamingo Hotel bosses, where the gig was held, to unlawfully terminate all contracts with Lightman. The suit also mentions Marie Osmond claiming that she too is liable for the fraud.
Osmond's' attorney, Howard King, defended his clients stating that the lawsuit was unfortunate and all dues of Lightman had been cleared.
Image:tv.popcrunch.com