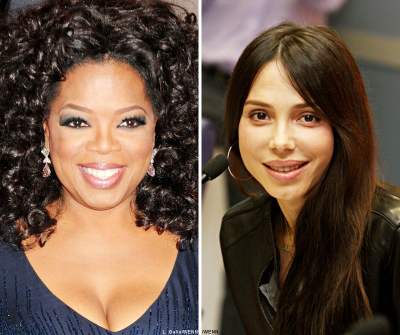 Oksana Grigorieva has opted out of appearing on Oprah Winfrey's talk show.
The ex-girlfriend of Mel Gibson was due to appear in the famous talk show and was expected to talk of her troubled relationship with the Oscar-winning actor. The estranged couple was in news recently when audio tapes of Gibson allegedly abusing Oksana surfaced on the internet.
Grigorieva, who is a Russian pianist decided to pull out of the show after her lawyers advised her the same, reports TMZ.com.
Image: aceshowbiz.com