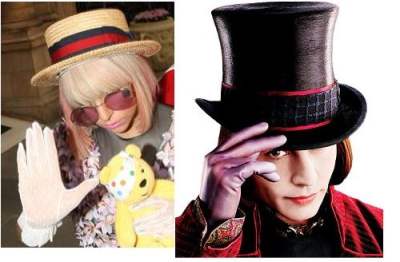 Johnny Depp and Lady Gaga have grabbed the top two spots in a list of the Most Powerful Entertainers. The Entertainment Weekly poll places 'Jack Sparrow' on the top spot followed by the quirky singer Lady Gaga.
Oprah Winfrey, Simon Cowell and Will Smith are the others who were named in the top five.
Meanwhile, Harry Potter actor Daniel Radcliff and Sam Worthington have made it as the Highest Grossing Movie Stars under 40.
Image:westsidewill.com