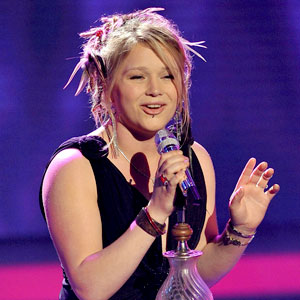 American Idol star, Crystal Bowersox became a married woman on Sunday when she married her longtime pal, musician Brian Walker in a private ceremony, reports PEOPLE.
The event was attended by a closely-knit group of 60 family members and friends. The couple had announced their engagement a month ago.
The singer, who has a year old son, Tony from a previous relationship said that the couple considers themselves extremely lucky to have found love in each other.