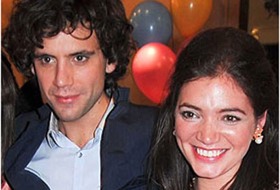 Paloma Penniman, singer Mika's sister was critically injured on Sunday when she was impaled on railings on falling from a four-floor high window in London. She is being treated at the Royal London Hospital.
Police are treating the incident as an accident prima facie but investigations are still on.
Mika's spokesperson confirmed the tragedy whilst adding that Paloma was in a critical but stable condition. He also asked for privacy for the singer's family.