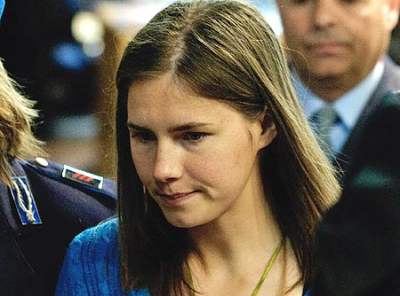 Amanda Knox's lawyers have refused Panettiere's request to meet her before she plays Knox in a TV movie.
Amanda was sentenced to 26 years in jail for the brutal murder of her roomie, Meredith Kercher in 2007. And now, Hayden is all set to play Knox's role in The Amanda Knox story which will trace the sensational trial.
The American actress was desperate to meet Knox to understand her better but the jailed convict was clearly not interested. Knox's attorneys have already objected on the making of the film based on the high profile case.
Filming of The Amanda Knox story is due to start in Rome by the end of October.