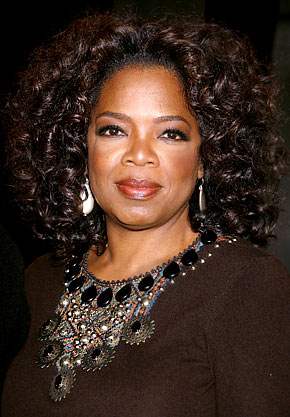 Talk-show queen Oprah Winfrey left the 'Daily Show' audience pleasantly surprised when she announced that she was talking the entire studio audience to a free trip to Washington for the 'Rally to Restore Sanity' on October 30.
Winfrey appeared on the show via satellite and announced the gift to show support for host Jon Stewart.
All audience members found red envelopes containing free plane tickets, hotel accommodation and rally tickets under their seats.