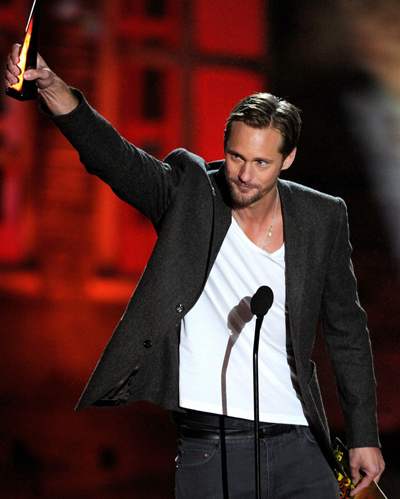 Alexander Skarsgard won the award for the Best Horror actor at yesterday's Scream Awards for his performance in 'True Blood'.
He was awarded by Kelly Osbourne who wowed onlookers with her blonde bombshell look. She wore a pretty black lacy top with a polka dot skirt with black pumps.
"True Blood' also won the Best TV show award which was presented by Marilyn Manson.