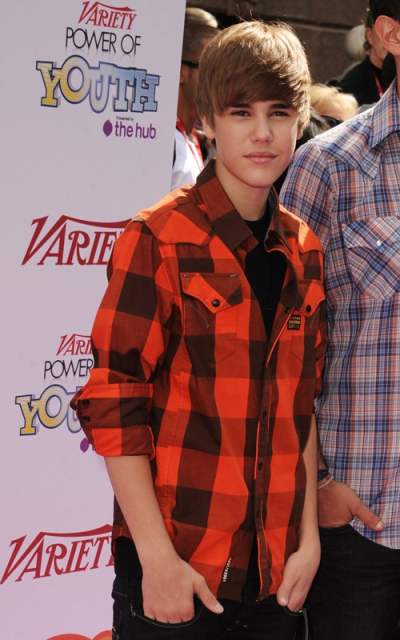 Teen pop star Justin Bieber, 16 was spotted at Variety's 4th Annual Power of Youth event held at the Paramount Studios in Hollywood, CA on 24th of October.
Dressed in a pair of black trousers teamed with an orange and black checked shirt, the teen sensation made his way to the studio.
Variety's Power of Youth Event celebrates top young talent and their involvement with humanitarian and philanthropic causes, also encouraging their fans all around the world to get involved and give back too.