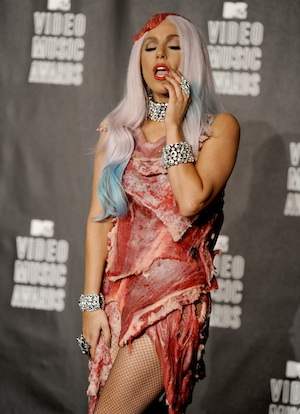 New York based Old Homestead Steakhouse has given Lady Gaga fans an opportunity to own a meat dress this Halloween.
The suit is made of genuine steak and pork rib eye and is available at a staggering $100,000. It comes with meat accessories as well as a designer bag with goodies.
Gaga shocked fashion lovers all over the world by donning a meat dress at this year's MTV Video Music Awards.