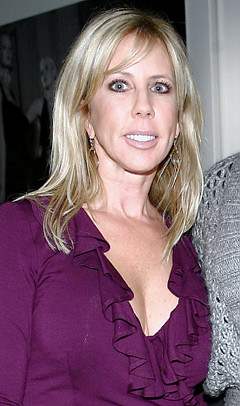 Vicki Gunvalson of 'The Real Housewives of Orange County' fame has been hospitalised after she suffered from an internal bleeding, reports E!Online.com.
The bleeding is reportedly anxiety induced and she is expected to stay in hospital for a few days while doctors determine the source.
Vicki has recently been undergoing divorce proceedings with her husband of 16 years, Donn.