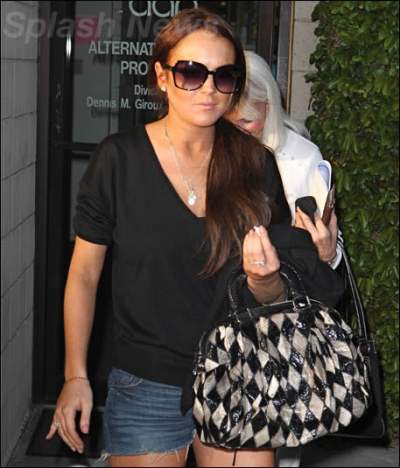 Troubled star, Lindsay Lohan was spotted this weekend in Los Angeles, away from her rehab – The Betty Ford Center, California. The actress got the day out on Saturday to meet director, Matthew Wilder in whose film the actress is playing a leading role, reports RadarOnline. Wilder, on a previous occasion had said that he was interested in working with the Mean Girls star despite her legal woes and was trying to work around them.  Lohan also visited her home in West Hollywood and was escorted by her long term assistant.
On Sunday, Lindsay shot a photo shoot for Russian designer, Kira Plastinina. The pics are expected to be published in a major fashion magazine soon.
Lohan will stay at the centre till January 3.