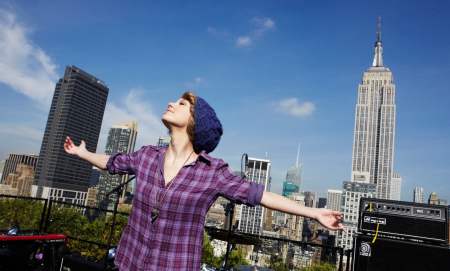 A special TV Special on Thanksgiving Day (November 25) will take fans into the life of Taylor Swift. It will feature behind-the-scenes peek into the 20 year old singer's life ranging from her recording sessions, signing autographs and even shots of her being chased by paparazzi.
The NBS special will also have Taylor performing her best songs at four distinct locations including a rooftop. The first look the program shows the vocalist rehearsing on the rooftop.
Taylor can expect some serious competition though. Rival channel ABC is planning a similar Beyonce feature on the same night which will reportedly have appearances from Kayne West and Jay-Z.