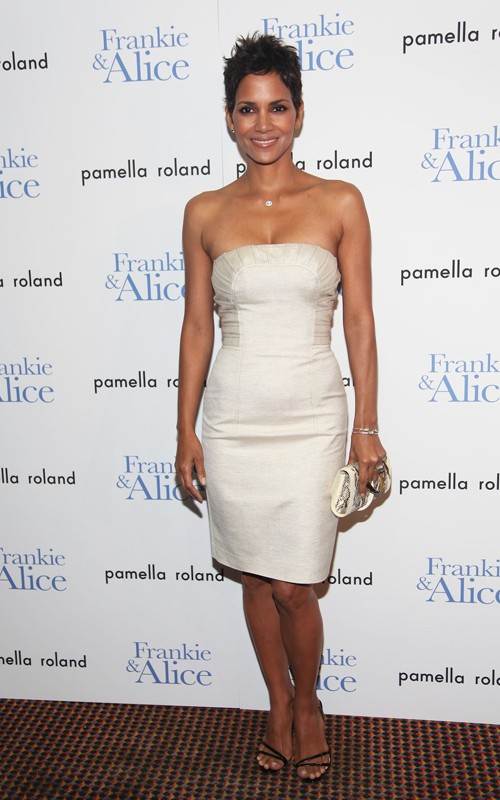 Halle Berry was all smiles at the screening of her upcoming movie 'Frankie & Alice' held in NYC on the 17th of November.
Dolled up in a strapless white dress paired with black stilettos and minimal jewelry piece, the Oscar winning actress joined director Geoffrey Sax.
'Frankie & Alice' is a story about a young woman suffering with multiple personality disorders who struggles not to give up and remain her true self.