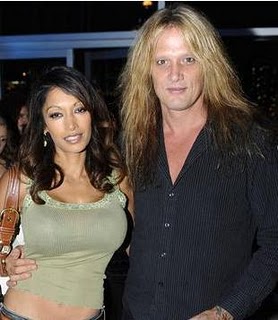 Skid Row frontman Sebastian Bach has revealed that he and wife Maria Bierk have decided to file for divorce in 2011. The couple had reportedly separated back in April but was trying to work things out for the sake of their family.
Bach confirmed the news to TMZ.com saying that they have reached a stage where their differences are reconcilable and divorce is inevitable.
The pair has been married for 18 years and has 3 kids together, Paris (21), London (14) and Sebastiana (3).