The recently concluded People's choice Awards was a star studded award with celebrities like Jennifer Aniston, Katy Perry, Kim Kardashian, Taylor Swift and many more in attendance. Some scored brownie points with the fashion police while some looked in desperate need of a stylist.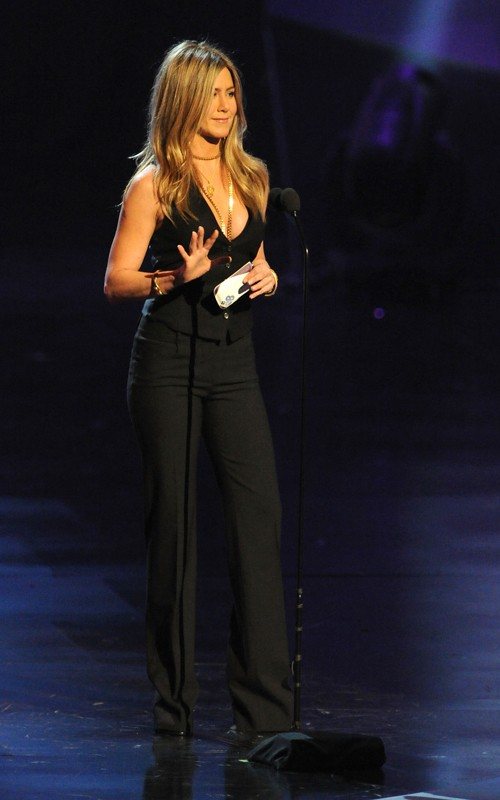 Actress Jennifer Aniston was spotted at the 2011 People's Choice Awards held at Nokia Theatre L.A. Live in Los Angeles on the 5th of January.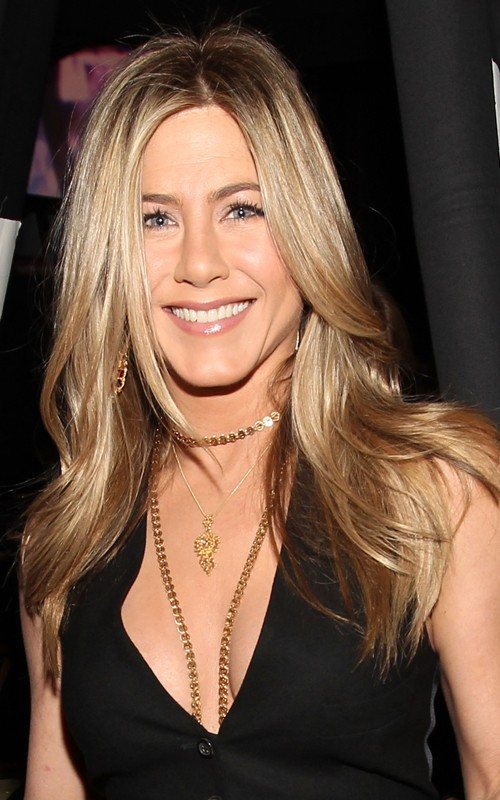 Jennifer Aniston turned up in her trademark all-black look. She wore Dolce and Gabbana boot-cut black trousers and a deep necked waistcoat but it was her brilliant yet simple accessorizing and confidence that took her from the list of boring to rocking. Gold was used extensively in her accessories – gold earrings, a couple of gold chains with simple pendants and some gold bangles added just the right amount of bling to her.
Her pencil heeled black peep toes also did wonders for her overall look. Her hair was again simple and predictable – as usual, she let her blond locks fall over her shoulder with minimal styling. Aniston wore just a little bit of makeup with her color being pink.