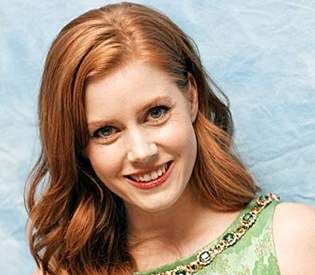 Actress Amy Adams is planning a perfect bohemian wedding with guests sitting on a picnic rug in a meadow.
The star got engaged to her boyfriend of ten years, Darren Le Gallo in 2008 but they postponed planning their wedding after she landed in number of high profile roles and got pregnant with daughter, Aviana, who was born in May.
In an interview to Britain's Marie Claire magazine Adams said that in her wedding she wants everybody to be barefoot and on picnic blanket. She also added that she would love for blankets to be spread on a meadow and everyone sitting down for a bohemian themed event.