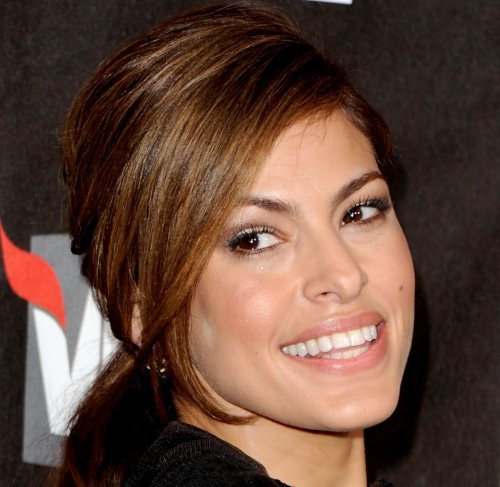 Eva Mendes sported a Valentino's sexy mini black organza lace Couture dress and sizzled the Carpet at the 2011 Critics' Choice Award. The black dress with a nude lining underneath made the dress all more deceptively suggestive. The big black bow, if suggestive of a bowed closure for the dress, appears too big for the small dress.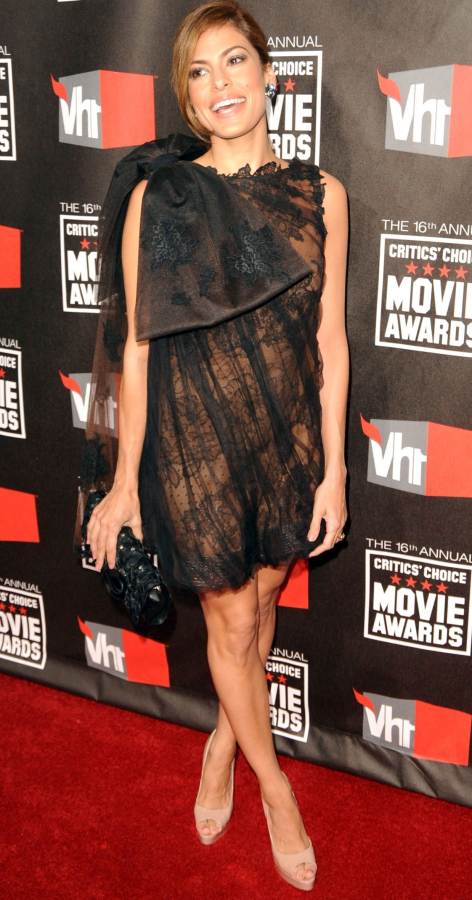 The Valentino dress together with a pair of Brain Atwood 'Wagner' nude Pumps completed the look. Eva kept her hair simple and wore a pair of dazzling earrings.
Well, the dress is quite suggestive of the unpredictability of the sexy diva's style and fashion statement.