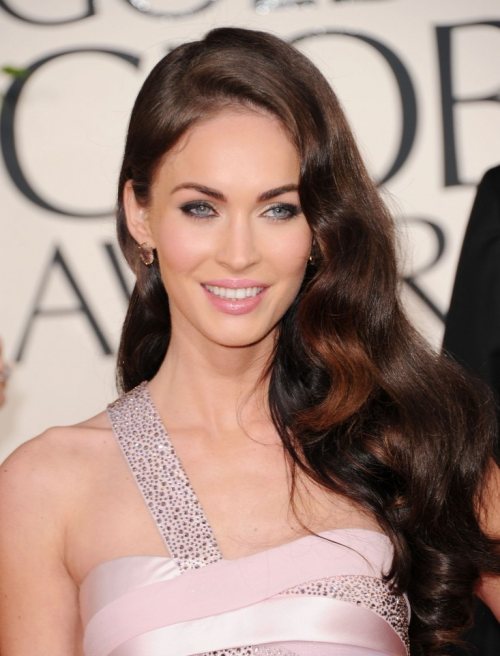 Megan Fox looks gorgeous in a body hugging custom pale blush pink dress as she walks the Red Carpet at the Golden Globes Award 2011 held in LS, California on the 16th of January at the Beverly Hilton Hotel.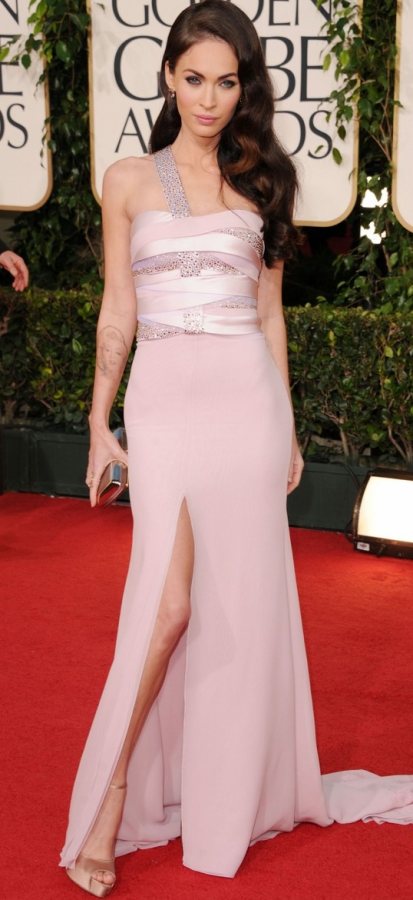 The dress features a high front slit at the right leg and an asymmetrical Swarovski studded strap that finds it's uneven way through the fitted bustier. The bustier remains a tapestry of wide lace and Swarovski strap and a dramatic silhouette.
A pair of matching Brain Atwood satin pumps with crystal heels, Lorraine Schwartz jewelry and a Roger Vivier mirrored silver box clutch made her look a complete diva at the Award function. Her make-up is pale light pink.