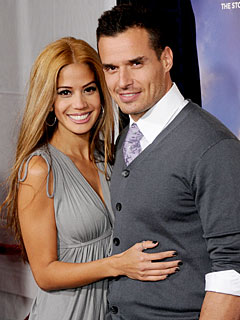 According to report by PEOPLE, Antonio Sabato Jr and his girlfriend, Cheryl Moana Marie are expecting a baby boy anytime this spring.
The newest member of their family will be named after the actor and his father as Antonio Sabato III and Antonio plans to give his son the middle name Kamakanaalohamaikalani which means 'beloved gift from heavens' in Hawaiian.
The boy will be the third child for Sabato. He already has a 16-year-old son, Jack with actress Virginia Madsen and a 7 year old daughter Mina with Kirstin Rossetti.