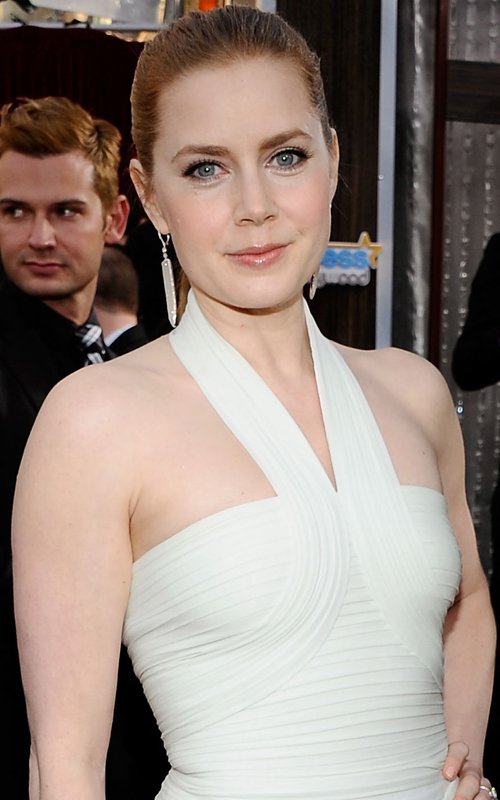 The Screen Actors Guild Awards 2011 was a glittering extravaganza of celebrities and their much adorned outfits. A lot of crystals and colors were seen on the red carpet this year at the Shrine Auditorium in Los Angeles. But nothing compares to the pure and subtle beauty of the color white, as seen on some of our best actresses, reinforcing the fact that they not only have good taste in their choice of movies but also their clothes. When everyone around you is donning the most garish reds, pinks, dark shades and shimmery Swarovski crystals, going the plain and sober way attracts the most eyeballs that must be yearning for some relief.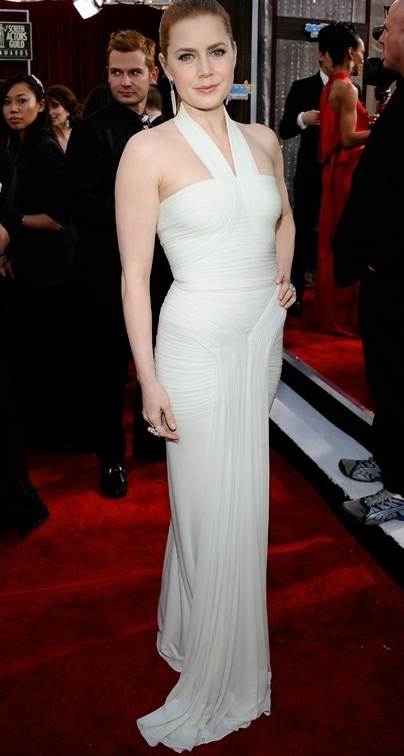 Amy Adams, unlike her previous appearances, opted for a pale white Herve L Leroux jersey gown and a neatly tied pony tail. Perhaps the reason for her lack of innovation with the hairdo was because the fall and drapes of her chiffon dress were enough to make her look impressive. Her makeup was nude and minimalistic, in accordance with the dress.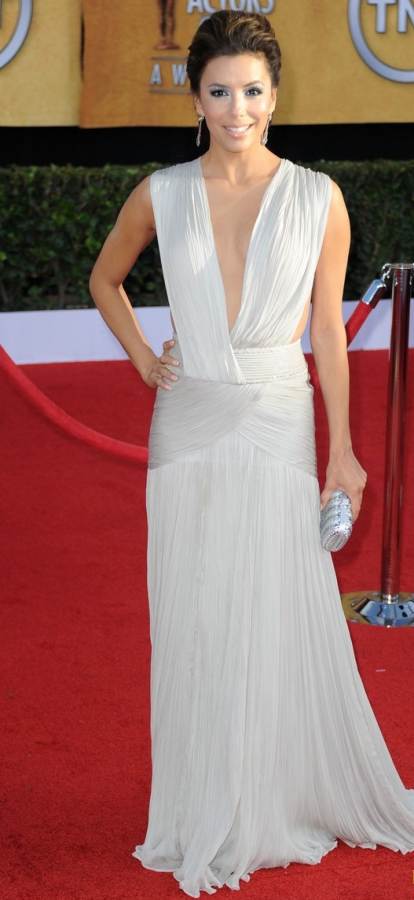 Continuing her streak of good red carpet gowns was Eva Longoria, seen at the Awards in a Greek-goddess like couture gown from the Spring '11 collection by Georges Hobeika. The emphasis however was her beautifully done eyes with extra long lashes and hints of white and blue around the corners. The floor length gown with a large girth made her look extremely comfortable at the venue.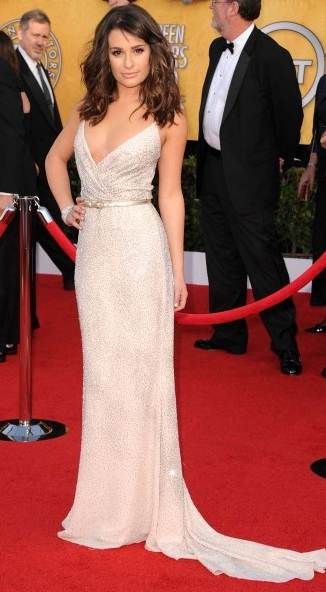 Lea Michele's intention for wearing white was not the same as the other ladies. For her gown was studded with crystals and looked extremely glamorous and not modest from the front or back. The dress was designed by famed designer Oscar De La Renta and taken from his latest Spring collection. She was also one of the few actresses to not go for the neatly tucked away hair look, instead, had let them down and wavy.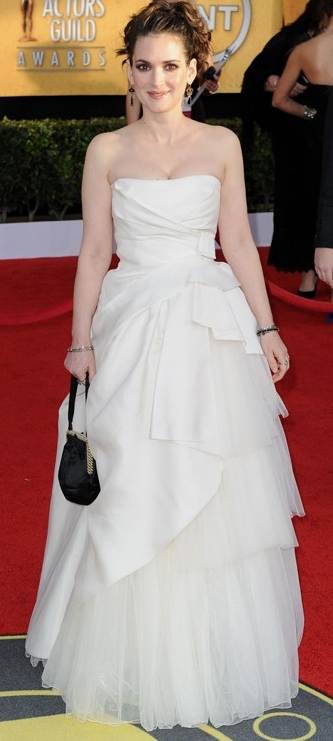 Both the ladies from the movie 'Black Swan' looked stunning in their white gowns and black clutch bags. While Winona Ryder opted for an Alberta Feretti gown with a more voluminous skirt, Natalie Portman chose s straight cut tube dress by Azzaro.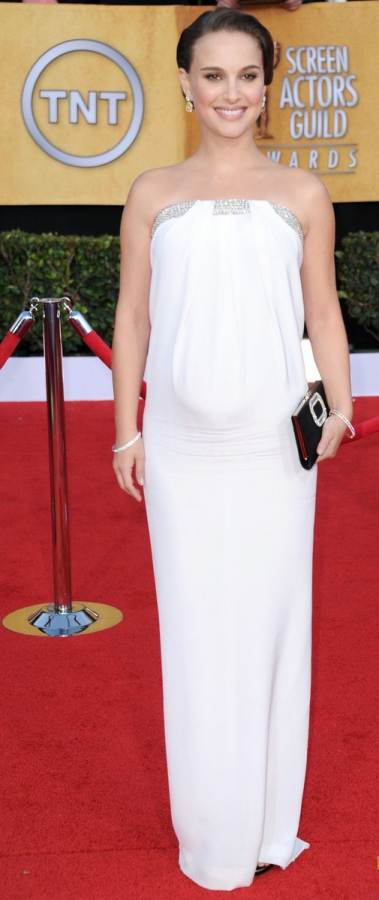 Natalie's natural radiance due to her pregnancy complemented the dress extremely well, that was also adorned at the neckline with a band of crystals. She has been one of the best dressed celebrities during her pregnancy. Her peach gown with a red rose at the Golden Globes was well received and appreciated by critics. Her Tiffany jewels made the look complete, a look that cost a whopping two million dollars.
After the use and repeated over use of the classic black color, white is here to stay. These celebrities are showing us that this color has the potential to be considered as safe as black is on formal occasions. But wearing white needs the right kind of make up and elegance to be carried off to perfection. If you can master the art of nude make-up and know how to make it accentuate your features as well, white is yours to take!