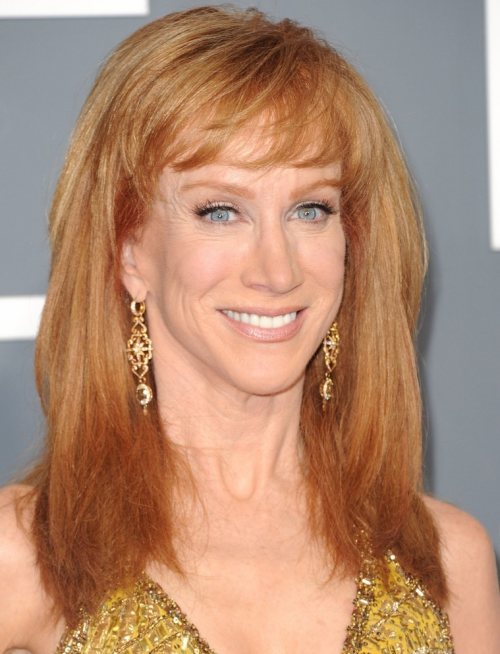 Kathy Griffins was also among those who chose to be all shimmery at this year's Grammy awards. The aging comedy star wore a yellow and gold sequined dress that was fitted at the waist. Her jewelry was completely co-ordinated to her outfit.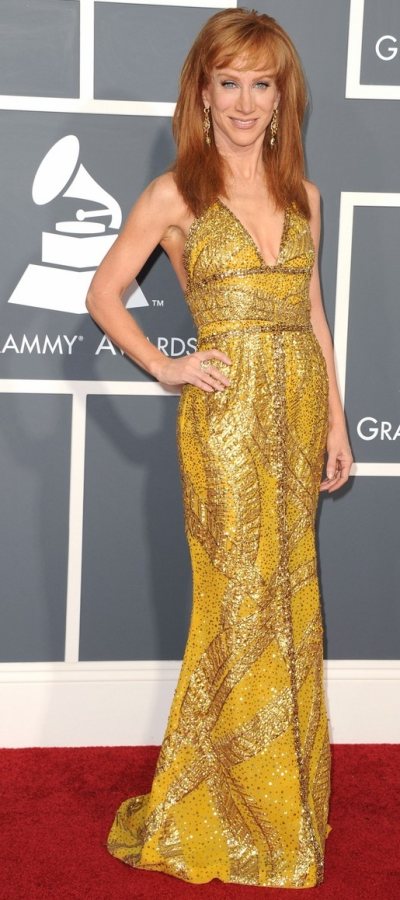 The earrings were fabulous of course but her ring with a big olive green stone at the center was unmistakable as well. The red-haired and blue-eyed entertainer let her hair fall till the shoulders and sported fringes at the forehead. The light make up was barely noticeable but done to perfection to blend in with her skin tone.
She didn't overdo her glittery look with loud makeup or accessories and looked graceful at the ceremony.