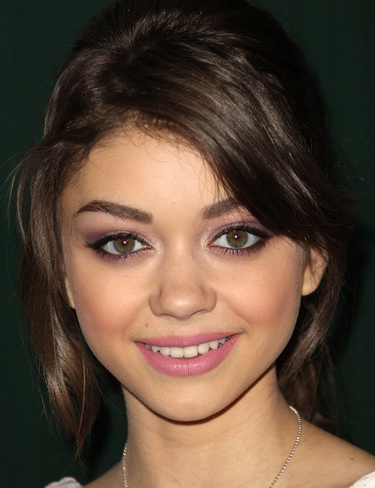 Sarah Hyland made to the list of young attendees at the 13th Annual Costume Designers Guild Awards in a subtle but certain style.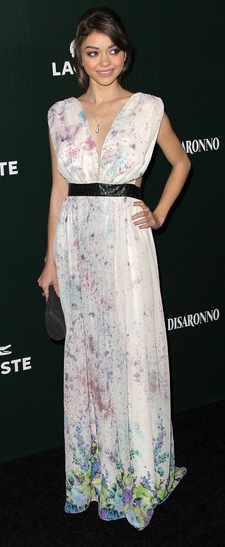 She wore a white subdued white silk floral printed gown with tints and splashes of pinks, purples, blues, greens and yellows. The v-neck dress was accessorized by a thin black waist band.
Sarah kept her make-up light and hair was left lose and straight. She carried a clutch to complete the look.