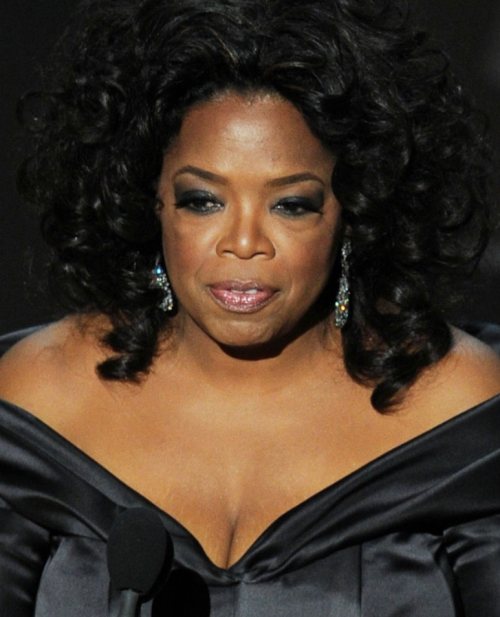 Oprah Winfrey looked dazzling at the 2011 Oscars red carpet event held at the Kodak theater in Los Angeles.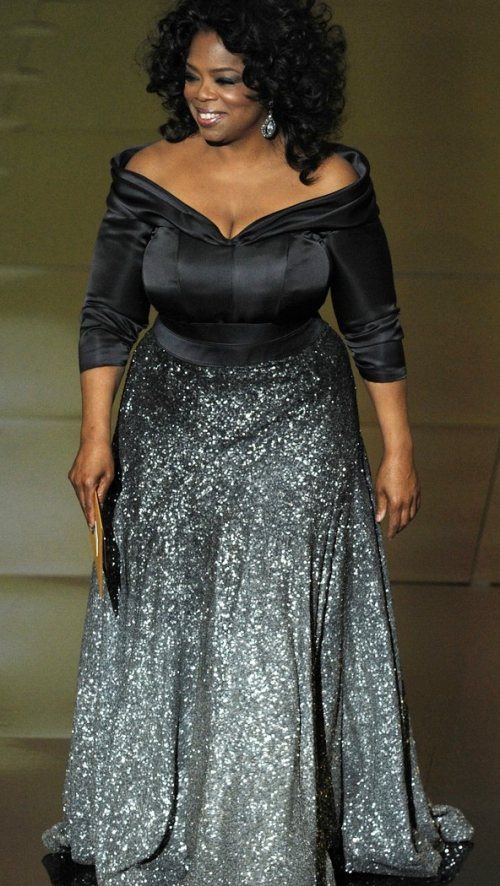 Her choice of going for a beautiful Zac Posen gown was commendable. The off-shoulder dress with a black top and sequined grey skirt was designed perfectly to make her look elegant and stylish. The choice of color was specially good in order to conceal her weight issues, but looking at her at this event will definitely make you think she has come a long way.
Oprah let her curls flow and went for a full and wavy version of her hair. The smokey eyes and glossy lips made her all the more attractive. When it comes to accessories, the amazing earrings finished the look and Oprah managed to make another flawless celebrity appearance at the gala event.