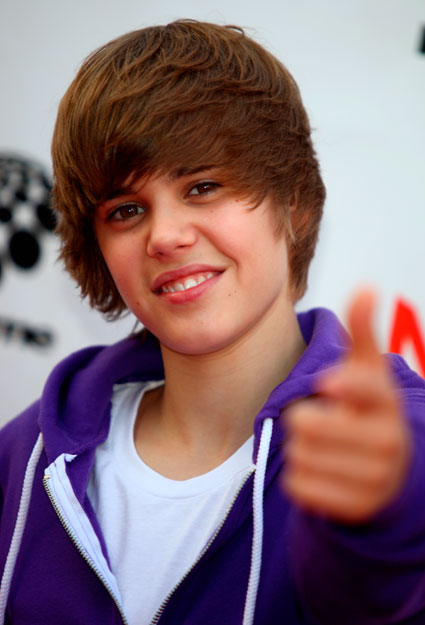 Teen sensation Justin Bieber has put his shoes up for auctioning at eBay to raise money for his ex-school. The young star gave a pair of purple Nike shoes, duly autographed, to the website in order to make a contribution to Stratford Northwestern Secondary School at Ontario in Canada. Justin used to attend this school before he shot to super stardom.
One of the shoes, the right one, went up for auction on his Birthday on March 1 whereas the other pair is supposed to be up later. The right shoe has already received a bid for 650$.
All the money raised from both shoes will be utilized for a noble cause, to establish a broadcasting and communication studio inside the school. It is assumed the shoes will receive a huge bid as locks of his hair and a suit he wore in a TV commercial have had phenomenal success before, fetching thousands of dollars each.