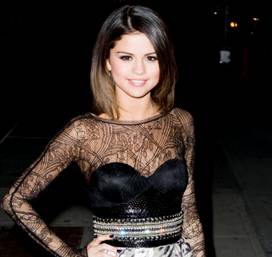 Young starlet Selena Gomez graced the Late Show with David Letterman at the Ed Sullivan Theater in New York in a cute black and white Emilio Pucci dress. She made a guest appearance on the show and was there to promote her latest track 'Who Says' from her third album.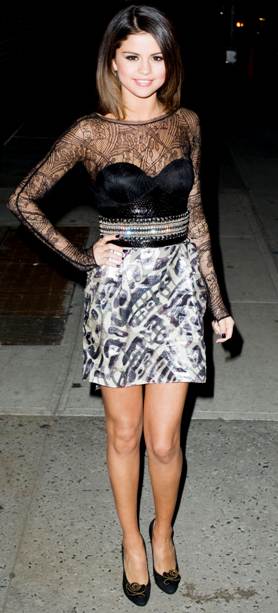 Her short dress was full of interesting details with a sheer black lace top, metal studded waist and printed black and white skirt. The teen singer and actress stood tall in pair of black pumps and did not accessorize her outfit much. Her hair looked fabulous and her makeup was just about perfect for the occasion.
Selena can be seen in this outfit on the episode to be aired on CBS on March 16.