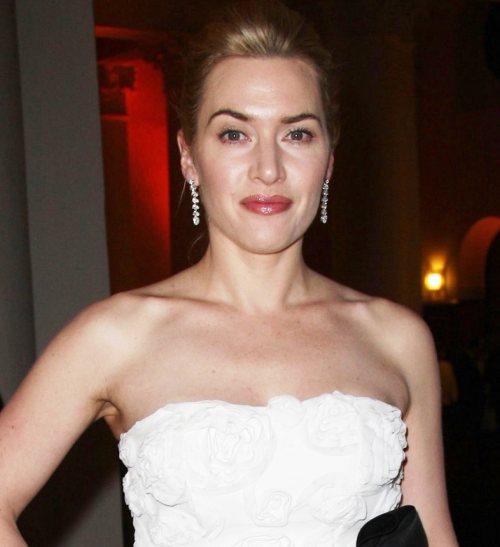 Actress Kate Winslet looked elegance personified as she walked in at the Cardboard Citizens Fundraising Dinner in London on Saturday. Cardboard Citizens is a UK based professional theater company consisting of displaced and homeless people.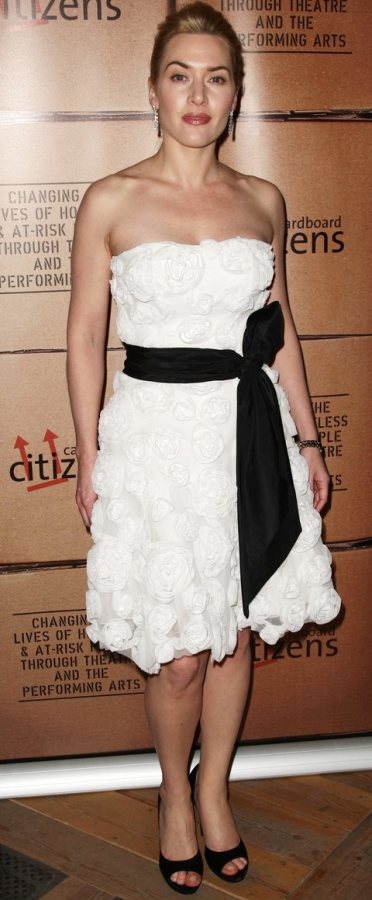 The 35-year-old beauty wore a white strapless Max Chaoul dress with a black tie up detail at the waist. She completed her look with black peep-toe shoes and elegant diamond earrings. Her blonde hair was pulled back neatly and she wore her favourite red lipstick in place.
The philanthropic star later on donated the Max Chaoul dress to charity.