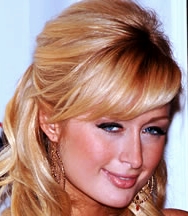 Paris Hilton has been sued by a jewelry giant for not returning jewelry she borrowed from the company. The worth of the borrowed jewelry by the heiress is a whopping $60,000 and was taken in the year 2007.
Following which, Paris faced a burglary at her estate and claimed all the jewelry by Damiani were stolen in the incident. It was however, reported that police could get a hold of the thief and most of the items were returned to Paris.
The company claims Paris ignored sending the jewelry back to them even after retrieving them following the theft. Paris' spokesperson however alleges that the news is false and there is no proof the Damiani pieces were among the articles returned to Paris. Hence the lawsuit is false and not supported by facts.