The sexy pirate from the latest franchise of "The Pirates of the Caribbean: On Stranger Tides" was seen at the movie's red carpet arrivals. The sensuous actress was seen wearing a black elegant Armani Privé floor length gown.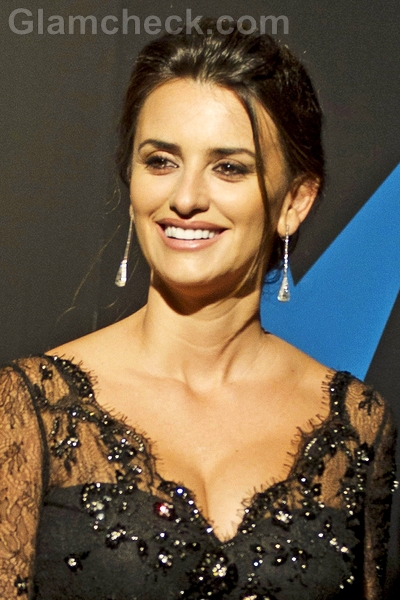 The super classy black number had black floral sleeves with the same intricate details embroidered onto the bodice of the gown. Penelope looked very comfortable and confident and it reflected on her face. The gown brought about the femininity and persona of her strong individuality as an actress.
She further complimented the look with a modish Swarovski clutch and silver jewellery. She kept the accessories low and let her personality do the talking.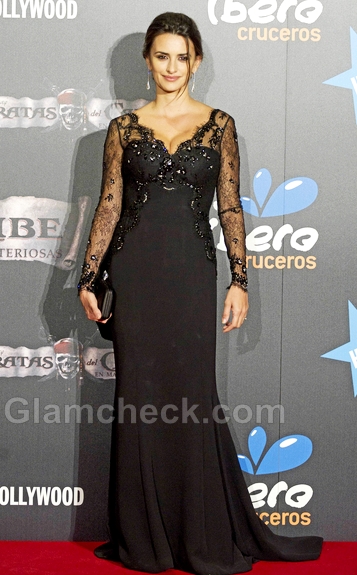 Her hair was a combination of casual and messy, but gave a superb impression with her all over look. The usual style of hair streaks falling on the face was absolutely admirable.
Penelope generally does not require makeup to illustrate how elegant she is and so she maintained a neutral makeup. The emphasis was on those baffling eyes and lips which were bearing that extremely gorgeous smile. Over all she defined her presence and looked utterly poised and sophisticated.
Image: P R Photos