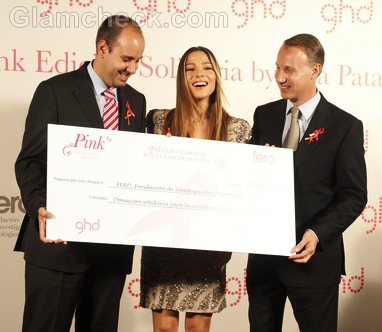 The ABC Museum in Madrid saw Spanish actress, Elsa Pataky, deliver a check to the Sandra Inbarra Cancer Foundation.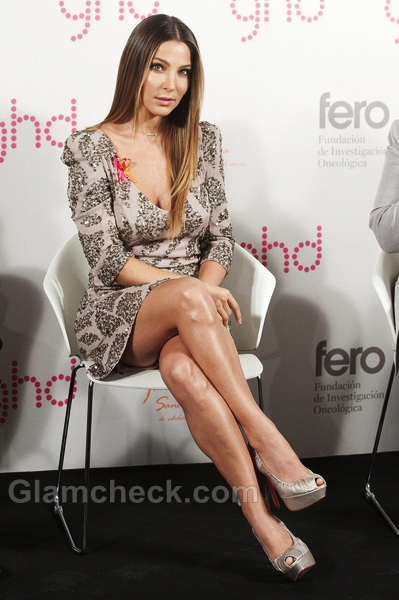 Pataky, who has also starred in French movies, wore a gray sequinned dress with matching pumps to the event.
She had put on two cancer ribbons, the pink colour usually represents breast cancer while orange denotes leukaemia.
So, the actress showed her support for both leukaemia and breast cancer patients by putting on these ribbons.
The association of a celebrity name with a cause always helps. Hopefully, Elsa will be able to bring more attention to the cancer foundation and also contribute in spreading awareness about the disease.
Image: P R Photos