Singers and pop-stars in their own rights, Jessica and Ashlee are collaborating on a tween apparel line that will be an extension of the Jessica Simpson collection.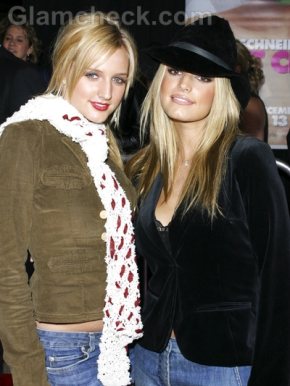 Jessica and Ashlee for Tween Clothing Line:
The older Simpson decided to get her little sister on board because she thinks Ashlee will bring the right design for tweens today. The line has a wide range of accessories and clothing that also includes jeans, shoes and sportwear.
The collection will be retailed through 400 stores, in Canada and US, which will also include Macy's. The apparel line is anyways a hit with pre-teens and is fast approaching a billion dollars of sales, and the collaboration may add to it. The sister duo have got their act right on this move.
Image: P R Photos