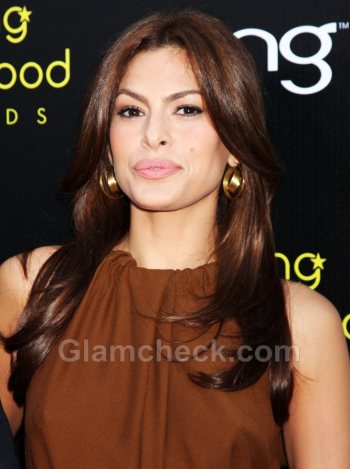 Looks like Cuban actress Eva Mendes can finally heave a sigh of relief after a restraining order has been granted against her stalker – John C Luna. The man from New York had been persistent in hounding the actress for three long years.
Mendes, who has starred in Hitch and Stuck, lived in a state of continuous fear due to the harassment she faced at the hands of her hounder.  In a scene right out of a psychopath movie, Luna actually believed that he was in a relationship with the actress and that she was even "willing to die for him". Scary!
However, she can afford to let her guard down now since her stalker has been put on a restraining order that says he cannot come any more than 100 yards near her, her vehicle, residence as well as work place.
Further hearing will take place later this month. Meanwhile, Eva has asked John C Luca to fill her legal bills, which could come around to $8,550.
Image: Shutterstock