If you thought that an award ceremony that celebrates fashion and style would showcase only glitz and glamor of the highest order on the red carpet then you couldn't be further from the truth, because the 2011 Council of Fashion Designers of America shows us otherwise. The event saw an assortment of ladies in strange outfits, so much so that it inspired us to write a role for them in a script called "Worst Dressed 2011 CFDA Fashion Awards". The star cast is in total accordance with the role that they are playing, or rather – wearing. So, read on to know who all make a starry appearance in this potboiler.
Jen Lombardo as the Showgirl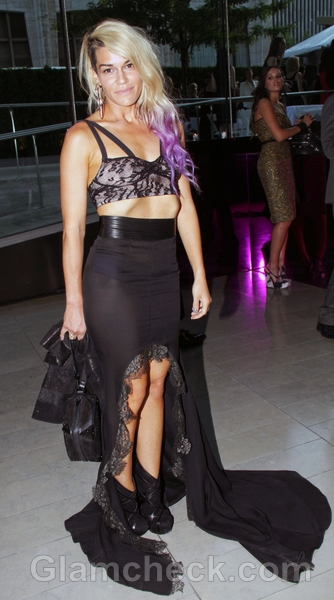 Jean Lombardo : Worst Dressed 2011 CFDA Fashion Awards
So, what if the awards were held in New York City, Jen Lombardo brought some Vegas Showgirl to the red carpet. After all, it is all about the show – isn't it? So, we have Jen who came dressed to provide some entertainment to the eyes in her corset bra and lace & leather trimmed slit skirt. She put up a great show with all the head twirls – not that we saw her do it, just that the hair gives it away. And of course, the purple highlights on the hair are so adding to the entertaining value. Hey sister, go sister, don't stop that show sister!
Jessica Alba as the Matron Lady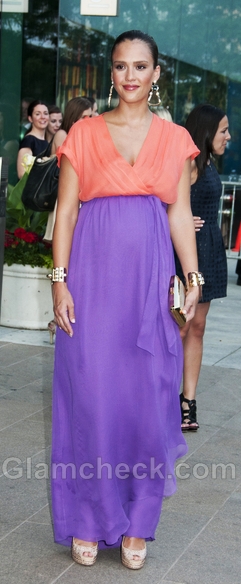 Jessica Alba : Worst Dressed 2011 CFDA Fashion Awards
Alba wanted to play the matriarch – she chose a dress that would, especially, make her look dumpy. Therefore, she discarded all the other outfits that would make her appear remotely stylish, svelte or show off her pregnancy in the right way.  It looks like she was trying her best to highlight frump and not the cute baby bump.
Liya Kebede as the Apron Lady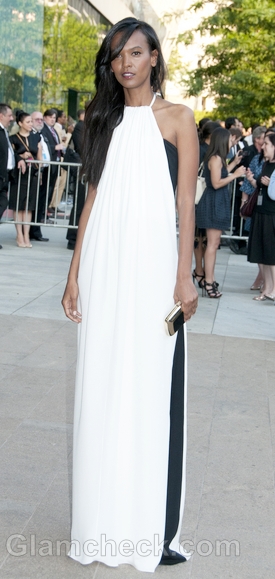 Liya Kebede : Worst Dressed 2011 CFDA Fashion Awards
If Jessica shone as the Matron then Liya kept it clean in her apron. She did not want her "real" outfit to get spoilt, so she chose to protect it with a covering. Now, if only everyone had this regard for their clothes! All you women out there, who need to cook before heading out for the night, are you taking tips from Ms Kebede or not? Wear an apron on top of your attire, it will make such a statement – you could even sport a stain or two.
Kelly Bensimon as the Wannabe Flasher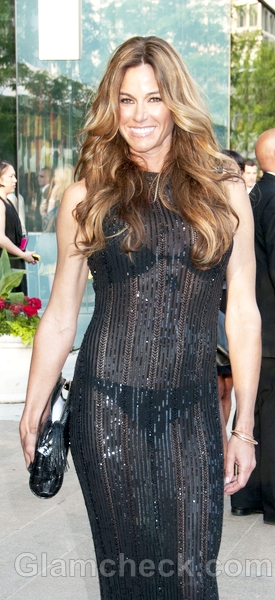 Kelly Bensimon : Worst Dressed 2011 CFDA Fashion Awards
We understand when you have a great body, you would want to show it off – but nearly flashing it in a see through shimmery outfit may not be the best way because it can land you a spot in the "to be trashed" list. I mean we didn't want to do this to you Kelly, but every time we look we see underwear…well; to cut it short…you know the reason why you made it our list, right?
Daphne Guinness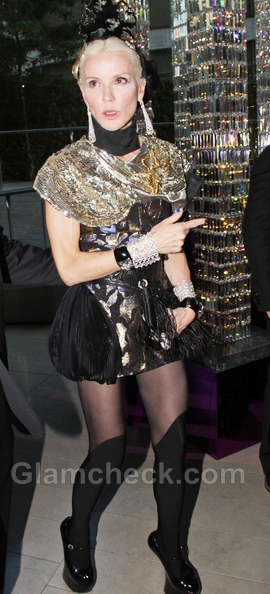 Daphne Guinness : Worst Dressed 2011 CFDA Fashion Awards
Nothing can beat Daphne Guinness's attire when it comes to stealing the show – no wonder she wins a special role in our script. She wanted to take the limelight away from Lady Gaga, after all how could the singer win an award at the ceremony and not her? So, she made a statement to show the organizers that they missed out on the real deal. Therefore, we have the "fashion journalist" in every "Oh My" eliciting piece that she could get her hands on. You can't miss the head gear, dog collar, alien metal concoction around the shoulder that looks right out of Star Wars, a dress that defies description, chain bracelet that looks more like chainmail, hooves…I mean shoes, a fish, butterflies, owl, teacups, silverware – Ok, so I made the last five up! But, since she is wearing so many "interesting" things, one of those could be lurking somewhere in that outfit, you never know. Guinness carries her alien meets vintage meets burlesque look with élan.
Is this the same woman who was once named in the International Best Dressed List Hall of Fame? Now, if that is not baffling, I don't know what is! We are, indeed, living in strange times and anything is possible – including a known fashionista turning up at a fashion awards night in an ensemble that takes us to a different planet altogether.  Watch out Gaga.
Image: P R Photos