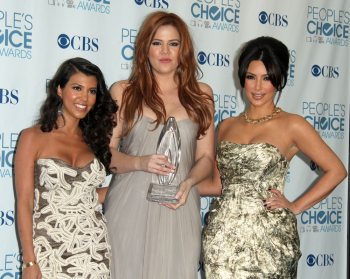 The Kardashian sisters – Kim, Khloe and Kourtney, can heave a sigh of relief as the $75 million lawsuit against them, for being part of a controversial credit card program, has been dismissed. The controversy arose when it was found out that Kardashian Pre Paid Master Card, for which the three sisters had signed up, was an unlawful product.
This did not sit well with Connecticut's attorney journal, who passed a tirade against the Kardashians, which led them to disassociate themselves from the card.  But, at the same time the decision of taking away their name from the scheme, provoked Revenue Resource Group – the parent company of the scheme, to retaliate by filing a lawsuit against the sisters for heavy losses.
However, it seems that the trio has emerged victorious over Revenue Resource Group and in fact now the latter has to cough up a sum of $6,825 to the sisters as part of legal fees.
Image: Shutterstock