So, by now everyone who follows Bollywood knows that its biggest stars – The Bachchans are going to have a new addition to their family. Aishwarya Rai Bachchan, whose beauty is the stuff legends are made of, is pregnant.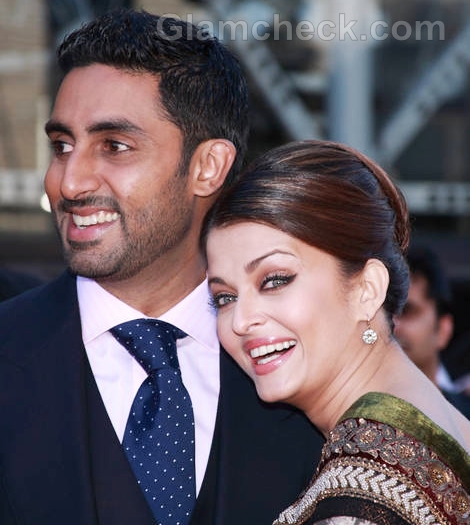 The question of Rai's pregnancy has been a favourite topic ever since she got married, with reports announcing her of being pregnant from the very year she tied the knot – but those were only rumors. This time it is for real.
Critics, who picked on Rai's "extra weight" at her appearances at Cannes in May and earlier this month at the Royal Ascot, will hopefully keep their trap shut now.
Bollywood's "Living Legend" and megastar Amitabh Bachchan, who is Rai's father in law, is ecstatic. In fact he played the part of the messenger by sharing the news with the world through twitter, "I am going to become a grandfather! Aishwarya is expecting! So happy and thrilled!"
Well, now the next big question is – When is the Bollywood Blueblood Baby due? Millions of fans are eager to know and this will be one baby who is going to be in the limelight from the moment of birth, and a "looker" alright – what else do you expect when one has Aishwarya Rai as "Mommy" and Abhishek Bachchan as "Daddy".
Image:  P R Photos