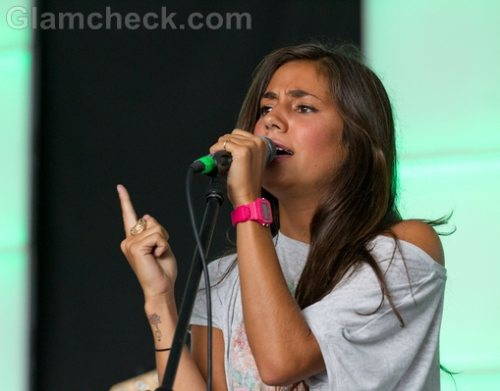 Renowned rap artist M.I.A. has come out with a new song in memory of troubled singer Amy Winehouse. The track entitled 27 was released by the Paper Planes hitmaker just hours after the Winehouse's passing on Saturday.
 The song was ready months ago, M.I.A. posted on Twitter, but it was not released. "R.I.P.A.M.Y.", she added.
She then went on to post the lyrics of the full song which included – "All rock stars go to heaven, you said you'll be dead at 27". The song was written in tribute to all rock stars who died at that age.
An aide found Winehouse, 27, dead at her residence in north London. A post-mortem will be undertaken on Monday.
Image: P R Photos