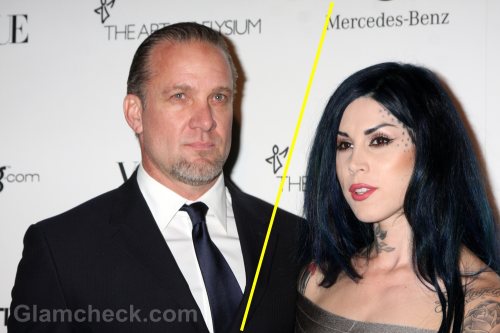 Jesse James, ex-husband of actress Sandra Bullock, has announced that he is no longer engaged to Kat Von D, a TV tattooist.
James and Von D started dating just a couple of months after James' divorce from Bullock. They were engaged in January and were planning a wedding this summer to coincide with their one-year anniversary.
Speculation of their split was rife a few weeks ago when Life & Style magazine reported a rift in their relationship. The couple denied the rumors at the time.
But they recently confirmed that they are going their separate ways. The couple has cited the distance between them as the reason for the split – James lives in Austin, Texas, and Von D. is based in Los Angeles.
James said he was rather sad to see it end as he was truly in love with Von D, but that the distance was too much to handle.
Von D meanwhile tweeted that she and James were no longer together, and that she would say nothing further about the matter out of respect for their privacy.
Image: Shutterstock