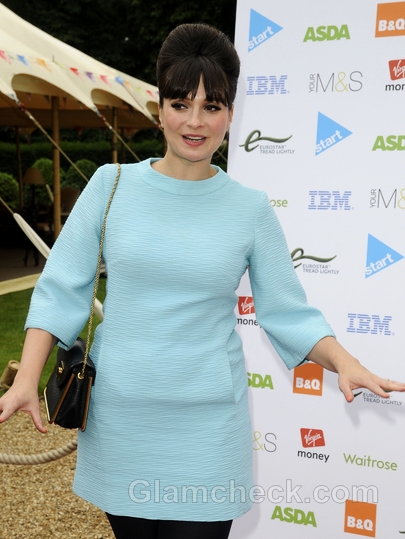 The 'Cook Yourself Thin' co-writer and present at Start Sustainable Pop-Up Restaurant Launch with Think Eat Drink at Lancaster House in London on July 26, 2011.
Gizzi Erskine arrived at the event dressed in a light blue, fitted short, stretch dress. The casual tee-shirt dress had pockets, 3 quarter sleeves and a small round neck. The television presenter's look was easy and comfortable. The mini dress was paired with a pair of black stockings and high-heels.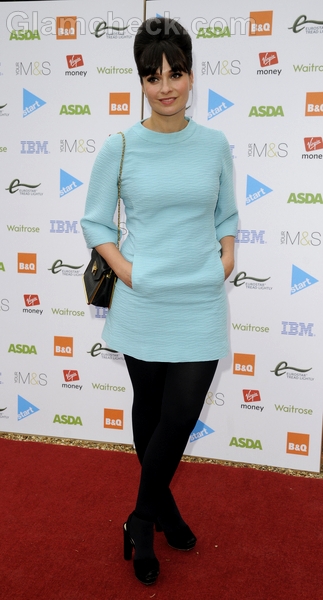 The chef carried a small sling bag in black with golden detailing on it. She did not adorn any accessories and kept the look simple and neat.
Gizzi's makeup was done tastefully. She had thick eyeliner and mascara coated lashed. Her skin was flawless and there was a hint of pink on the cheek. The food writer chose a neutral shade of lip colour following the simple casual theme of dressing. Her hair was coiffured back in a vintage bun, which looked very chic.
 The cookery goddess' over all look for the event was easy, trendy and pleasant.
Image: P R Photos