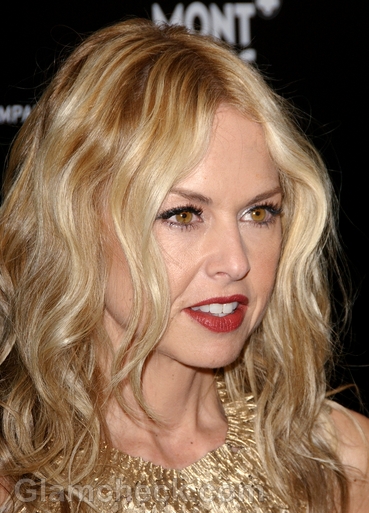 Rachel Zoe has decided to do more than just recommending her favorite lipstick brand, Exude, to friends. The celebrity stylist will now be a brand ambassador and spokesperson for the New York-based brand, thus adding to her resume of impressive achievements that include designing her own line of clothing and dressing the biggest names in Hollywood.
Apart from being a huge fan of Exude, Zoe was also actively involved in designing their minimalist crystal applicator. Zoe said that the idea with the applicator was to streamline the product so that the packaging would not distract from it. She also said that the lipstick will look good every single time.
Zoe has always been a huge fan of lipstick and considers herself a lipstick aficionado. She states that she is more intrigued and fascinated by lipstick than any other item in her makeup kit, and that since her lips are full, she has always had a fun time experimenting with color and texture.
She went on to say that she would never promote a product that she did not believe in and which she had not used herself. So since Exude has Zoe's stamp of approval you can be sure that it's more than worth a try.
The line will feature 14 colors with gloss and cream finishes. You can buy them online from August 22. If you're a Rachel Zoe fan and want to emulate her look, grab Exude's Cranberry – her favorite.
Image: P R Photos