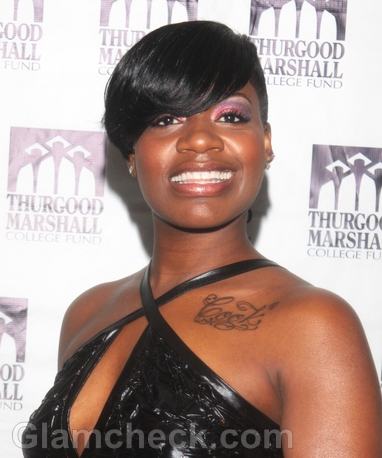 Singer Fantasia, 27, announced this weekend that she is expecting a baby.
The winner of American Idol announced the news at a charity event where she was performing for the opening of the Riverview Apartments in Jacksonville, Florida.
Fantasia told her fans in the audience that they were the first to hear about the pregnancy because she relates to them. She said that when she found out she was pregnant, she worried a lot about what people would think about her and what they would say. She spent a lot of time thinking about her situation and decided that she did not want to live her life according to what other folks thought or felt.
She further stated that this baby is God's blessing, and she didn't feel the need to hide it from anybody.
The singer already has a daughter, Zion, who will be turning 10 next week.
Image: P R Photos