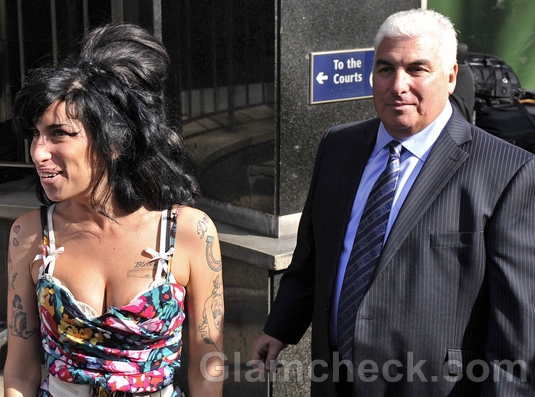 Amy Winehouse's father, Mitch, gave away items of her clothing and jewelry to fans who gathered outside the late singer's home in London.
He explained that  Winehouse would have wanted her clothes to go to her fans. Winehouse's fans who received her things were surprised and touched by the gesture. Brigitte Pividal said she would cherish Amy's tank top for the rest of her life. Another fan declared that Amy was her idol.
Mitch was at Winehouse's London home with his wife, Janis, and son, Alex, to sort out her belongings. The items that she most cherished remained with the family. These included her note books, her guitar, and a pair of ballet flats which her father carried out in his back pocket.
Image: P R Photos