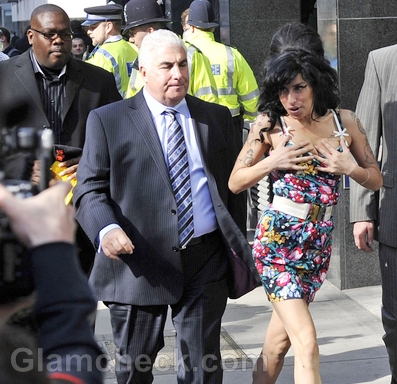 Amy Winehouse's father, Mitch, has already put into gear his plans for the Amy Wnehouse Foundation in memory of the tragic star. He will be outlining his plans for the charity foundation to government officials who will be meeting with him on Monday.
At the singer's funeral last Tuesday in London, Mitch gave a moving eulogy in which he announced his plans about the foundation. Mourners were informed that the foundation would focus on providing support and aid to those with addiction problems. In addition, it would also benefit horses and children – both of which Winehouse adored.
Mitch will lay put his plans and request funds when he meets with Member of Parliament, Keith Vaz, and Minister for Crime and Security, James Brokenshire.
Sarah Graham, an expert on addiction issues and advisor for the foundation told The Times (Britain) that while she was glad that the rehabilitation centre would be started, they needed to be reassured that the government and other social agencies would refer the foundation to people in need and that the facilitates would be paid for.
She went on to state that the foundation would have excellent staff and funding, but it would all be pretty pointless if addicts were not referred to them. She said that the current system makes it very difficult for rehabilitation centres to get any funding help, that often a foundation would have to get even basic funding from at least three sources, and that for the Winehouse foundation to work things would have to be more straightforward.
Image: P R Photos