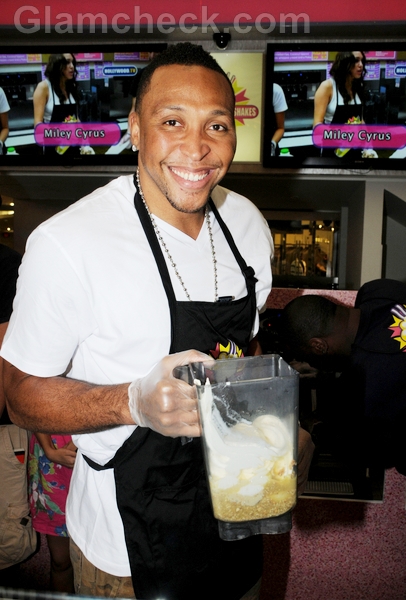 Basketball player Shawn Marion, who is with the Dallas Mavericks nowadays, donned a completely different hat recently by taking on the role of a Milkshake maker. He launched a new milkshake that was named in his honor as the Matrix – which happens to be Marion's nickname.
The Matrix Milkshake launch happened at Millions of Milkshakes at the WestField Mall in Culver City, California. The milkshake sure looked tempting, and we are sure that fans will throng to this place to get a taste of the Matrix.
A Matrix mixed by The Matrix seems like a winner – now if only we could get a sip of the milkshake!
Image: P R Photos