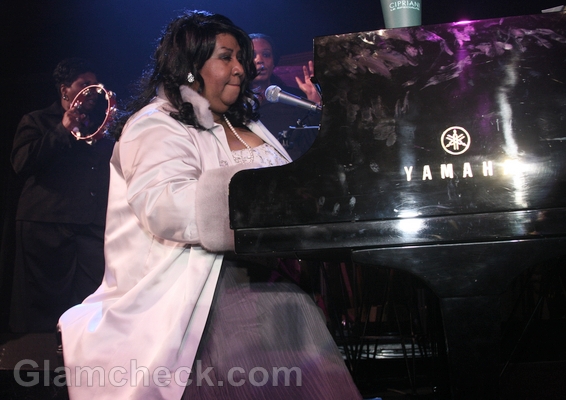 Legendary soul singer Aretha Franklin will be feted by the Thelonius Monk Institute of Jazz in September at a a concert held by the officials.
The gala marks the 25th anniversary of the institute which was founded in memory of Thelonius Monk, renowned jazz pianist. The Queen of Soul, who also sang jazz in the initial stages of her career, will be the guest of honour at the event.
Franklin will also receive the prestigious Founder's Award. Previous recipients include Diane Reeves, Herbie Hancock and Dee Dee Bridgewater.
The concert is scheduled for the 12th of September and will be held at the Kennedy Center in Washington, D.C.
Image: P R Photos