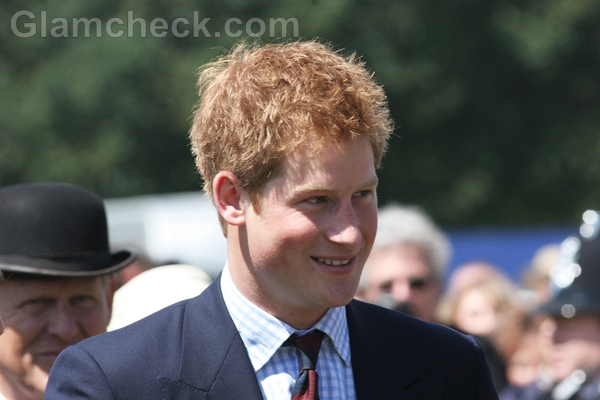 Although the royal family has seen weddings left and right over the past few months, Prince Harry, 26, is in no hurry to follow in his relatives' footsteps anytime soon. In fact, he has just broken up with lingerie model Florence Brudenell-Bruce, whom he has been seeing since May of this year.
Page Six reported that the prince called it quits with the lingerie model as he does not want to be tied down, especially when he is training to return to Afghanistan.
The couple started seeing each other shortly after Prince William's wedding to Katherine Middleton in April. At the time, reports had popped up that Prince Harry's former girlfriend, Chelsea Davy, was not willing to put up with the pressures of being a part of the royal family. The prince commented then that he was 100% single.
Mere weeks later, reports started to come in about the budding relationship between him and Brudenell-Bruce. Several websites and newspapers went so far as to comment on how the Queen would not approve of the match since the model makes her money posing in underwear. Although the Brudenell-Bruce family are quite a catch in their own right, the more modern members of the family have taken to pursuits that are not viewed well by royalty.
Image: Shutterstock