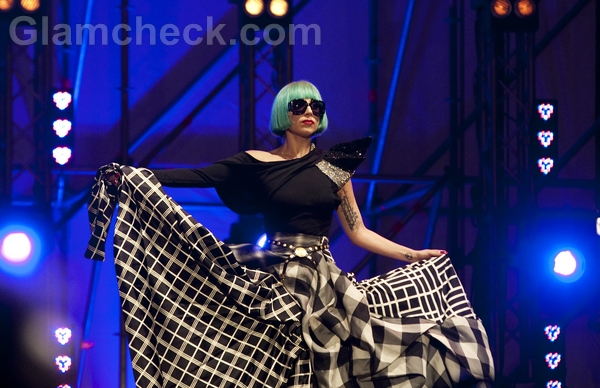 According to Women's Wear Daily, Natali Germanotta, better-known as Lady Gaga's little sister, is making waves in the world of fashion and design. If you've seen Gaga on Oprah where she plays the giant stiletto piano, then you have witnessed what Natali is capable of.
She also joined her famous older sister at the CFDA Awards this year. UP next for the budding designer is creating costumes for an off-Broadway show.
When she was still in high school, Natali interned with Allison Parris, a designer, who said that Natali's style was edgier than her sister's, and that she was very easy to work with. Parris related how Natali styled up a lace trapeze dress that she wore to the Grammy's a few years ago with leather and hardware.
Image: P R Photos