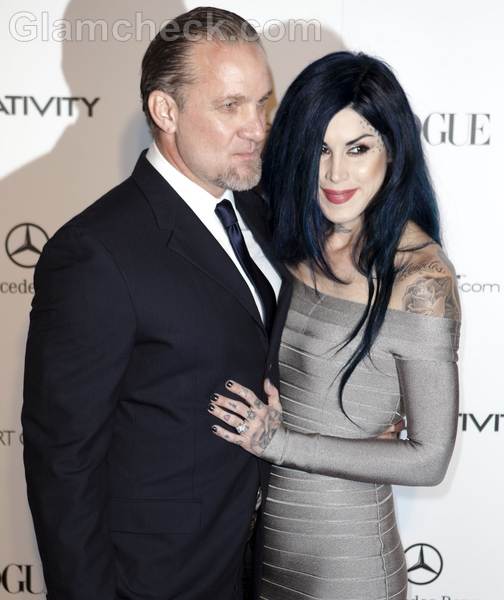 Celebrity tattooist Kat Von D has reason to celebrate even though her TV show ended – she is back together with Jesse James, Sandra Bullock's ex-husband.
Von D's LA Ink told network executives and producers of LA Ink that she no longer wanted to continue with the show, after which it as cancelled on Thursday.
Merely hours after the show's cancellation was announced, James was telling People.com that he and Von D are engaged again, this after their well-publicised split last month.
James talked about how Von D was his one big chance for a beautiful life, how he loved her and would always strive to hold on to her and show her how special she is.
After her breakup with James, Von D reportedly walked off the set of Good Day LA and even cancelled several promotional appearances.
Image: P R Photos