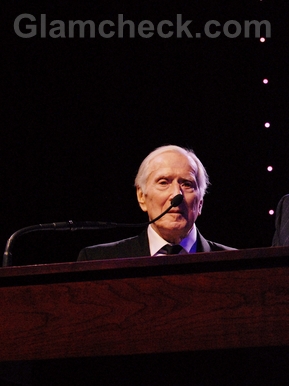 Legendary songwriter Jerry Leiber passed away in Los Angeles on Monday. He was 78.
According to doctors at Cedars-Sinai Medical Center where he was admitted, the cause of death was cardiopulmonary failure.
Lieber wrote hundreds of hit songs of the 20th century with Mike Stoller, his song-writing partner. Some of the beloved tunes include Hound Dog, Kin Creole and jailhouse Rock for Elvis Presley, not to mention oft-covered rock hits Poison Ivy, Searchin', Love Potion No. 9 and Yakety Yak.
Apart from Presley, Leiber and Stoller's hits were performed by The Beatles, Buddy Holly, The Drifters, The Clovers, Barbra Streisand, Jerry Lee Lewis, The Clovers, and The Rolling Stones.
In 1985, the song-writing duo was inducted into the Songwriters Hall of Fame. Two years after, they made their way into the Rock and Roll Hall of Fame.
Image: P R Photos