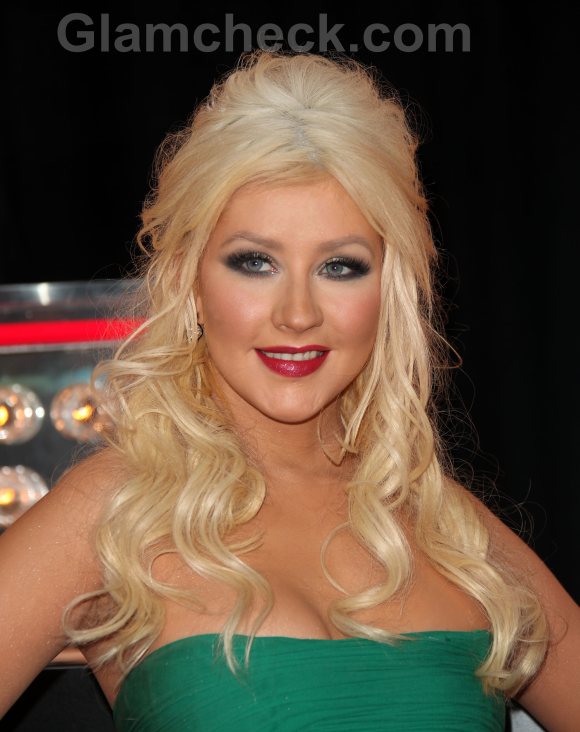 Christina Aguilera is sexy, bold and beautiful. She appears feminine, soft and fragile. But the word that describes the most about her is "Strong".
Her facial features imply that she is a strong, determined, self-dependent, bold girl who has a logical approach towards life. She knows how to and when to draw a line between emotions and intellect.
She reaches to a conclusion or to a solution to any problem only after a lot of analysis and brain storming.
She is strong in her relationships both in her personal life as well as in her professional life.
She may take time to take a decision but once when the decision is taken she is firm on it.
She has a positive attitude towards life and she doesn't give in easily.
She is very particular about her relationships and loves her close ones passionately. But once if her faith is breached she prefers staying completely away from them.
She doesn't trust people easily but once when she develops an understanding she trusts them completely.
She loves complete independence and is very particular about her privacy.
She is a rational being who doesn't like to interfere in the life of others.
She doesn't share her inner thoughts or problems with others.
She takes her own decisions and hates external control of any sort.
She is honest and dedicated in her personal as well as professional life.
She is creative and has broad focus and interest.
She is a quick learner, keen observer and deep thinker.
She loves beauty and appreciates beauty in all forms.
She loves to travel to scenic places in search of solace, fun and beauty.
She is fun loving, vivacious and dynamic in her approach towards life.
She loves herself and takes proper care of herself.
She is powerful, ambitious and quite ambitious.
(Face reading  done by Jagdish Bhaiya. To contact him you can send email to jagdish@sarvamantra.com)
Image: Shutterstock