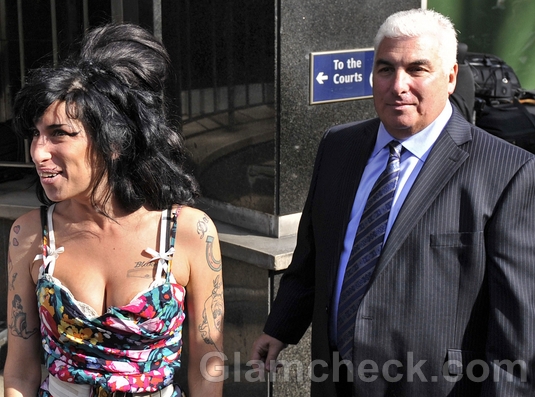 Father of late soul singer Amy Winehouse can now begin work on the foundation he wants to start in the name of his tragic daughter after he won back the name of the company as well as the domain name from an opportunist.
After his daughter's death, Mitch Winehouse announced that he would set up The Amy Winehouse Foundation which would help people who were struggling with alcohol abuse and drug addictions. But his plans hit a stumbling block when it was revealed that someone had already registered the name as an official company. Mitch was forced to return donations that he had been given to fund the set-up.
Britain's The Sun reports that the man who bought the rights to the name did not think his actions deserved criticism as it was just a business move.
But Mitch has now reclaimed the rights to the name and web domain. He posted on his Twitter page that he had finally sorted out the issue with the names of the foundation and the web site, and that work could officially begin.
Image: P R Photos